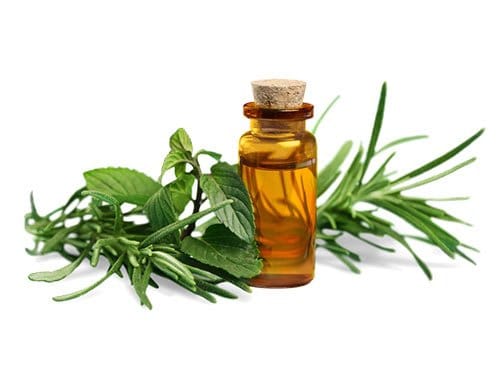 These fragrance oils are especially created for melt & pour soap bases, bath bombs and other cosmetic products.
We always recommend testing the fragrance oil by adding it in small quantities to your product. This helps determine the best concentration for further work. Please also note that some fragrance oils can affect the colour of the end product.
We offer small packaging, with sizes starting from 1 kg. It's very handy to use and will keep your expenses down.
| Name | Code |
| --- | --- |
| Аloe CFB | 91793 |
| Amaretto CFB | 91807 |
| Apple pie CFB | 12000 |
| Apricot CFB | 91803 |
| Apricot Milk CFB | 14703 |
| Аqua CFB | 10733 |
| Arctic Breeze CFB | 37010 |
| Atlantic Freshness CFB | 12700 |
| Bamboo and Cucumber CFB | 35648 |
| Black Orchid CFB | 99222 |
| Black Pomegranate CFB | 91827 |
| Blackberry and Amberwood CFB | 19849 |
| Blackcurrant MDB | 24537 |
| Bubble Gum CFB | 28301 |
| Bulgarian Rose CFB | 15101 |
| Cappuccinо CFB | 14326 |
| Caramel CFB | 12022 |
| Cherry and Almond MDB | 12754 |
| Chocolate and Cherry CFB | 48512 |
| Cinnamon CFB | 52874 |
| Citrus CFB | 38151 |
| Coco Jungle CFB | 74519 |
| Coffee Break CFB | 93477 |
| Coffee CFB | 14631 |
| Coffee Latte CFB | 84316 |
| Coniferous Eucalyptus CFM | 13301 |
| Coniferous Freshness CFB | 15846 |
| Cool Rain CFB | 23334 |
| Cucumber CFB | 10931 |
| Daisy Flower CFB | 24220 |
| Daisy Flower Pharmacy CFB | 24219 |
| Daisy of meadows CFB | 83110 |
| Duchess CFB | 18134 |
| Eastern Jasmine CFB | 51611 |
| Egyptian Jasmine CFB | 12584 |
| Exotic Fruits CFB | 30070 |
| Field Daisy CFB | 24217 |
| Flower meadow CFB | 41222 |
| Forest Berries Extra CFB | 17531 |
| French Baking CFB | 73910 |
| French Cookies CFB | 51375 |
| French Lilac CFB | 17794 |
| Freshness of the rain CFB | 71601 |
| Freshness, Woody CFB 46821 | 46821 |
| Ginger Flower CFM | 91219 |
| Goat's Milk DFB | 27350 |
| Grape Extra CFB | 85132 |
| Grape Isabella CFB | 12119 |
| Grapefruit Extra CFB | 92008 |
| Green Apple CFS | 12889 |
| Green Bamboo CFB | 19200 |
| Green Fir Tree CFM | 13387 |
| Green Leaf CFB | 19838 |
| Green Tea and Lemon CFB | 72367 |
| Herbal CFB | 41904 |
| Honey Melon CFB | 58551 |
| Hot Chocolate CFB | 14340 |
| Name | Code |
| --- | --- |
| Juicy Mandarine CFB | 13550 |
| Kiwi PLI | 23743 |
| Lavender Extra CFB | 25963 |
| Lemon Juicy CFB | 28200 |
| Lemon Lime CFM | 10004 |
| Lemon Verbena CFB | 12063 |
| Lily of the valley, May CFB | 60105 |
| Lily of the valley, Silver CFB | 18428 |
| Linden and Acacia DBG CFB | 71987 |
| Linden Blossom CFB | 35111 |
| Mango CFB | 12998 |
| Marigold CFB | 24410 |
| Marine Fresh CFB | 18503 |
| Melissa CFB | 37012 |
| Milk and Honey CFB | 14942 |
| Moroccan Mandarine CFB | 17335 |
| Muscatel CFB | 45103 |
| Oat Milk CFB | 11800 |
| Ocean Breeze CFB | 25200 |
| Orange Cocktail CFB | 19273 |
| Orange Festival CFB | 23506 |
| Ozon CFS | 13368 |
| Pamplemousse CFB | 10827 |
| Passion Fruit CFB | 43783 |
| Passion Fruit / Maracuja CFB | 20735 |
| Peach Extra CFB | 46582 |
| Pear CFB | 17119 |
| Peony and Linden Blossom CFB | 34992 |
| Peony Silk Petal CFB | 82739 |
| Peppermint CFB | 19335 |
| Pink Grapefruit CFB | 43643 |
| Raspberry CFB | 35999 |
| Red Grapefruit CFB | 68013 |
| Ripe Cherry CFB | 79911 |
| Romance CFB | 88318 |
| Rose Japanese CFB | 28387 |
| Sabila CFB | 33548 |
| Sea & Sun CFB | 12997 |
| Spicy Love CFB | 87010 |
| Strawberry Fresh CFB | 17468 |
| Sweet Cherry CFB | 23205 |
| Toffee CFB | 95124 |
| Tomorrow CFS | 30625 |
| Tropical Jasmine CFB | 22200 |
| Tropicana CFB | 25702 |
| Tutti Frutti CFB | 22529 |
| Vanilla Cream CFB | 52796 |
| Vanilla French CFB | 73912 |
| Vanilla MDB | 17171 |
| Vanilla Spark MDB | 98062 |
| Violet Bloom CFB | 16380 |
| Watermelon CFB | 23845 |
| Wild Strawberry CFB | 27299 |
| Winter Freshness PLI | 11271 |
| Winter Cherry CFB | 13472 |
| Zest Spring CFB | 12638 |
| Name | Code |
| --- | --- |
| Almond Powdery HPA | 13520 |
| Amaretto HPA | 91907 |
| Baby Powder HPA | 29000 |
| Blackcurrant HPA | 24537 |
| Bubble Gum HPA | 28401 |
| Bulgarian Rose HPA | 15201 |
| Cappuccino HPA | 14426 |
| Coniferous Eucalyptus HPA | 13301 |
| Daisy Econom HPA | 72100 |
| Duchess HPA | 18134 |
| Egyptian Jasmine HPA | 12586 |
| Floral Soft HPA | 18453 |
| Fragrant Lilac HPA | 33129 |
| Freshness HPA | 12676 |
| Green Apple HPA | 17400 |
| Green Fir Tree HPA | 13387 |
| Herbal HPA | 41904 |
| Hot Chocolate HPA | 14440 |
| Muscatel HPA | 45103 |
| Ocean Breeze HPA | 25200 |
| Peppermint HPA | 19335 |
| Pineapple HPA | 17071 |
| Raspberry HPA | 15900 |
| Sea Fresh HPA | 19253 |
| Strawberry Fresh HPA | 17568 |
| Toffee HPA | 95224 |
| Tropical Night HPA | 17360 |
| Tutti Frutti PL HPA | 20598 |
| Violet HPA | 13612 |